Artwork Exhibition by HongLee
The Focus Art Fair is an art exhibition that showcases the very best emerging and international galleries and artists. It is a unique program that involves not only in-person exhibitions but also virtual ones. The 2022 art fair is all about showing, sharing, and promoting the work of international artists across the globe.
Original Article
on PeakD by Ruben Cress
September 1-4, Carrousel du Louvre, Paris
This year, the Focus Art Fair is hosted in Paris, at the Carrousel du Louvre. A very famous underground shopping mall in Paris. You might know this shopping mall by the many globally shared photographs of the upside-down glass pyramid in front of the Louvre. Carrousel du Louvre is about 10,200 square metres big. For shopaholics, it is quite a dream come true. This year, a big portion of the shopping mall is reserved to host the yearly a "Focus Art Fair" art fair
I've been so excited for Vyankka since I learned that her work was being exposed in Paris. This drastically changed when she hired me to take photographs of her artwork at the Focus Art Fair exhibition. I got even more excited. I had a mission. I had a plan, and I had one job. To photograph the art fair as if Vyankka was there herself. This is why I tried to photograph it in a way that anybody who would look at these photographs, got the idea they were there themselves. This idea is emphasized when I received a reply from Terry, who responded to my earlier museum expo blog post.
With this post, I hope I can take you all with me to the Focus Art Fair 2022 hosted at the Carrousel du Louvre in Paris.
Enjoy.
Ruben
Because the opening started at 7:00 PM, we wanted to make sure we were there in time. We hoped that it would be crowded with people that are taking art seriously. On the other hand, we haven't experienced a VIP opening before, so we had no idea what to expect. I surely hope I could take photographs with people in it!
VIP Tickets - 01 SEP 2022
Once we got our VIP tickets, we were good to go to get into the exhibition. If you were to visit this without an invite, you would pay €30,- per ticket, and would be allowed to visit the Art Fair the next day. Thankfully, we had Vyankka take care of our stay in Paris, this included tickets to see her artwork. So excited about it! The line was so long, it was insane! Luckily, we headed there 30-40 minutes early because I wanted to take some shots beforehand. Once we saw the line, we were wondering if ALL these people were invited or had to buy a ticket. Turned out, you couldn't buy a ticket today, only invitees were allowed to be welcomed to the opening of the art fair.
Finally, the doors are open!
Run, forest, run! After waiting for about 30 minutes or a little bit more, the doors finally opened and people started to move. Entering the exhibition. It was until later while Dymph and I were browsing Social Media back at the Airbnb when we realized how long the line was. Insane! And so cool at the same time. The entrance to the art fair was stunning. There were stands where people could get additional information, which is nice and thoughtful. It also just gives you the idea and feeling of how huge this event is. We'd never been to an opening before, so we had no idea what to expect. Carrousel du Louvre is already beautiful, and wandering around in these halls are surely adding up to the whole experience we had.
Finding and making our way toward Vyankka's artwork
The first thing that we did was go straight to Vyankka's artwork. There were so many people, it would be only a matter of time until it was packed. We skipped getting a glass of champagne or a snack because we thought it would be still around until later in the evening.
Artwork by Vyankka Pauline
Finally... we found it! We walked for a few minutes and saw all these impressive artworks along the way. It was Dymph her idea to go straight to the wall of Vyankka, and that was a good call since the place was immensely huge and filled with so many interesting artworks.
And there it is, on a 4-meter wide wall. A huge artwork by the only Vyankka! It was nice to finally see it in real life! Since we were one of the first, I immediately started to photograph the artwork before it was getting packed. There were already people having photo sessions near us, thinking the same. Even though they took selfies for 1 or 2 hours straight. While thinking about it, it could be a marketing trick to constantly take photographs so people who just pass by are getting curious and think it's interesting to take a photograph as well.
Vyankka's work is truly something.
There are so many emotions in her work, it is both beautiful and saddening at the same time. Not saddening as in pitiful, but saddening as invoking deep emotional feelings (I have a hard time getting in touch with my "sad" side, might be because I am a man, or just often feel like I have to act as a brick wall). And I can see why she was asked by the Art Boom Focus Paris Art Fair 2022 to send and submit another artwork, after her exhibition the year prior.
While I've known and talked with Vyankka for quite some time when we found each other on the Hive blockchain, I do feel a bit closer to the artwork. I honestly feel and believe that the use of her vibrant colors is a mirror of her personality. So cheerful, caring, thoughtful, eager, and enthusiastic. While this is very true (to me), it perhaps shows how she feels the outside world sees her. And at the same time, she paints herself in black and white, which is interesting, yet perhaps understandable if you know a bit more about her and her past, maybe it is how she feels deep inside.
One of my favorite works from Vyankka is the one where she has painted herself 23 times. Despite the expressions it portrays, it shows how many roles and personalities people play (something Vyankka and Maria have in common (artist down below)) in their everyday behavior. But who knows... maybe we will have a chance of seeing a vibrant self-portrait of Vyankka, with a black and white world around her, as she can easily brighten up people's days and bring some color to their world.
Getting a bit Social: Meet Kaj and Maria
Because I wanted to take good shots, I took quite a few and took quite some time. And while doing so, I noticed the artist right next to Vyankka was being very polite as she saw me taking photographs. At this point, I wasn't exactly sure if she was the artist, but I decided to have a chat once I noticed they spoke Swedish. Hej, är du fråm Sverige? Jag kan en lite Svensk. And we started to talk a little bit about Vyankka artwork and of course her own. It was both surprising and great to learn that they had some similarities, as she also is an artist who paints self-portraits, and she also paints from deep emotion.
I wasn't quite sure if Kaj was Maria's husband or partner/friend/curator, but I probably will hear about it once I send them this publication (my gut feeling thinks that they work together and became good supportive friends). Perhaps, Maria (and Kaj) are eager to sign up for Hive as well to share their stories and art and creations here with us (you know where to contact me). I just checked out her website, which tells me she might already have been exposed to the unstoppable world of cryptocurrency.
At the top right, you see a painting of three self-portraits. "The Three Personalities", is a painting that is developed from an earlier series, which was requested for exhibition. Maria believes we all have different sides inside us as humans. She told us it was important to befriend every personality. The woman with the red hair "redhead", is a businesswoman. The blonde is a "mother", she takes responsibilities and safety very seriously. The black-haired woman (also portrayed in the other painting) is carefree, that focuses on self-care and sexual adventures. She's all up for fun, without caring if it could be dangerous or not.
The second painting, below, on the left, is called "Live Life careless and wisely", which perfectly illustrates the personality of the black-haired woman. She has an owl in her mouth, so she knows what to say and what to do. How to treat herself and others. In the champagne glass that she's holding, you can see a goldfish swimming in there. It stands for careless thoughts which creates a nice mood for her brain. Maria warns us; you must have the combination of the owl and the goldfish, otherwise, she'd be living too careless, or too quiet.
After chatting for a while, Kaj asked if Vyankka had a price tag with information under her artwork because he saw it elsewhere (it turned out that the lady in question brought her tags, just in case people would like to purchase one of her artworks (very clever indeed)), he offered to create a tag back at the hotel for Maria and Vyankka as well, so we swapped contacts so he could get in touch with Vyankka. Now, that's very thoughtful and kind. Swedes from the South are very friendly, well Swedes are friendly and welcoming in general, but the ones in the South are known to be just a bit friendlier. Must be the extra hours of Sun during the Winter! ;).
Maria happens to paint self-portraits in her artwork, and she includes the different roles and personalities she takes while living her life. Inspired by herself, family and friends. She's an autodidact, which means she learned everything herself by just doing. It was great to talk with her about her artwork. She showed us several pieces and told us this was her first exhibition that she could attend herself. Her work has been installed in other exhibitions but due to covid restrictions, it was very difficult, or not possible to attend these exhibitions. Kaj, on the right of the photograph, is an award-winning designer from Sweden, he has experience in the fields of interior design, and product design like watches, jewelry, and shoes. It was pretty cool to meet these awesome people and have a chat in person.
Note: This is one of the reasons why Focus Art Fair focuses on the impact of COVID-19 on this year's art fair. I believe COVID impacted us all, but we all look through our microscope, making us zoom in on our problems while forgetting about others. Not that it is our fault, but it was ringing some bells that (of course) artists depending on physical exhibitions suffered a hard time. Kudos to Focus Art Fair for organizing and inviting so many artists this year.
Let's walk around and enjoy the Art Fair
I've checked all the boxes of my shot list that I prepared for Vyankka's artwork. As soon as I left the spot, I felt a bit of pressure. Did I take enough shots? I was a little bit demoted because I couldn't use my 50 or 105mm due to the crowded space. But, I must say, the photographs turned out nice... Let's check out the Art Fair!
My foot injury wasn't exactly helpful, but I was gladly enduring the pain as I made my way through the fair. We've met various interesting artists that were more than eager to chat with us and tell us more about their art, styles, and even secrets! This blog post is going to be a pretty big one... but as I said and promised myself (and Vyankka), this post will be one for her to hopefully experience the Art Boom Focus Paris Art Fair as if she was there herself.
I skipped a few photographs because I wanted to start with photographs of her artwork. Along the way, I snapshotted a few photographs of the atmosphere and stands (which I haven't sent Vyankka yet... ooh exciting!). So, let's explore more of the art fair.
Focus Art Fair
Focus Art Fair
Focus Art Fair
Focus Art Fair
Focus Art Fair
Focus Art Fair
Focus Art Fair
Focus Art Fair
Focus Art Fair
Focus Art Fair
Focus Art Fair
Focus Art Fair
Focus Art Fair
Focus Art Fair
Focus Art Fair
Focus Art Fair
Focus Art Fair
Focus Art Fair
Focus Art Fair
Focus Art Fair
Focus Art Fair
Focus Art Fair
Focus Art Fair
Focus Art Fair
Focus Art Fair
Focus Art Fair
Focus Art Fair
Focus Art Fair
Focus Art Fair
Focus Art Fair
Focus Art Fair
Focus Art Fair
Focus Art Fair
Focus Art Fair
Focus Art Fair
Focus Art Fair
Focus Art Fair
Focus Art Fair
Focus Art Fair
Focus Art Fair
Focus Art Fair
Focus Art Fair
Focus Art Fair
Artwork by Lucien Gilson | NOIR Artist
There was also a room where Dymph and I were both welcomed by a brother (the marketing man) who was promoting the work of his brother, the artist. I thought I saw one of these artworks somewhere as NFTs, but I wasn't quite sure. It was a nice thing to have a brother to support and help out. I know from my own experience that creatives have a hard time marketing themselves. I honestly thought that learning marketing myself, marketing myself would be much easier, but it isn't. There is this gut feeling we all have when we have to take the spotlight. In my opinion, here is where an artist kind of exposes him or herself on why they create art, is it for the money or passion.
The artworks created by Lucien Gilson are all done with charcoal and airbrush. Which is amazing. The art reminds me of various tattoo designers, so I had to ask if the artist was hired to create designs for tattoo shops as well. It wasn't clear, but it seems that only individuals who already had tattoos and/or bought a design could use it to make a tattoo. One of the artworks that caught my eye was the bird with a CCTV camera as a head, and then I noticed the 5 ETH that was included. I continued the conversation and we talked a bit about the metaverse and NFTs. Even though I got the feeling they got in at a later stage.
Artwork by Young Eun Kim
There was also an artist exhibiting a few pieces that I knew for sure Dymph would truly enjoy. Baroque-like painted flowers. The girl looked pretty young of an age. While Dymph and she were talking I learned she was painting for ONLY THREE YEARS. Wow. What? That's some talent. Just look at her art. Her origin is from South Korea, but she knew a bit of Dutch because she studied in the Hague and her parents spent a lot of time in the Netherlands if I recall correctly. Of course, I had to make things awkward... so I just let the girls have a good proper chat.
So mesmerizing, I wish I brought my Color Passport Checker
Artwork by Sophie Levygaley
While wandering around the art fair a little bit more, I saw a type of painting in the corner of my eye. I was so drawn to it, that I instantly walked to it and tried to take a photograph. Mark my words here: I tried. The combination of pigment in this painting is so unique, that it was impossible to photograph this without a color passport checker. While I usually have one on me, I thought it would consume a lot of time during the trip to constantly use it at every landmark or change of scenery and light. Bummer. But... I tried my best to correct it later in Camera RAW. But still... these photographs are nothing like the real thing.
There was a very friendly man standing in front of the paintings, and I thought it was the artist. When I started asking questions about 'how', he smiled and told me that I should ask his wife, as she could explain it since she is an artist. Unfortunately, she was not near her wall. So we waited for 5-10 minutes and the fair was about to close. He noticed and called his wife to get back to the stand. This was a really interesting experience, and I felt this should've been this way. While "I" was the one who engaged with the husband and wanted to learn more about the painting, the artist directed her attention mostly towards Dymph. Well, I'm glad she did, because she was telling Dymph that everything is going to be okay, and that "bad and negative" memories and experiences are okay to have. If someone needed to hear this, it was Dymph, especially around this time.
The artist uses meditation for her art. She even shared some of her secrets with us. How creative and how ingenious! Don't worry, we will keep it a secret, I mean, (as one myself I should know) artists can be quite open when they feel a connection. And this is very personal. I love these paintings, they are brilliant, and I feel bummed I could not photograph them in their original colors. The two colors work very well, and I can see and feel part of the expressed art in my way. For me, these two colors are constantly in conflict with each other when you pay close attention to them (the good and the bad, and the things you focus on), but when you see them as a whole, they are in harmony (you should always be proud and be happy with yourself). Alas, all the negative things we experience are contributing to the good we are today. Making it so that everything that happened or will happen is and will always remain to be part of you.
Another thing that was unique about these artworks is that we both truly enjoyed them and felt attracted to them. We both have a very specific tastes, so it's rare that we find something we both really like
Artwork by Sarah Soh
When we were passing by, we noticed a drip/pour wall with some awesome-looking art. At first, we thought it was "just the ordinary pour technique" until not much later, I saw a tiger in one of the artworks. While it was obvious this was a white tiger, it did make you wonder how she made it. It happens that she used a lot of math and calculations to create these artworks. I find it amazing... I mean, when you work with paint, you have to know when your paint dries, right?
With ordinary pouring, you can just go nuts and add paint randomly. While with this... this is the next level and I think not many people realize how much work and precision can go into these types of artworks. For example, if you work with 10 different colors of paint, and you want a white tiger with black stripes, and a brown forehead, where, when, and how much will you add to the cup? And how will you create it?
She uses her technique, and blows through a straw, or uses something else.
In her other artwork, I discovered a crane, a horse (which was a unicorn of course!), a phoenix, and finally a horse (for real this time). The artist was a bit surprised that I immediately saw this in her artwork, which of course boosted my confidence to talk more about her work!
I got ambushed, and photographed by Mitsuhiro Higuchi!
Artwork by Mitsuhiro Higuchi
Mitsuhiro Higuchi is a creative caterpillar. Creative director, art director, designer, photographer, and video director, who is also a musician. Looks like we have quite a few things in common. I wonder what music he creates. My encounter with him was one of his friends who also translated English for him tapped me on my shoulder to give me a flyer. I felt a bit embarrassed because I was on my way to the exit as the fair was already closing. I'm glad I took the time to turn back and have a chat.
He was Japanese, and I have a deep love and respect for Japan and its culture. Must be because I have been growing up watching Anime and learned a lot about respecting each other. Of course, I love the way how polite they are. The irony was, that I was so dazzled with speaking English, Dutch, (and a bit of Swedish), that I could not speak at all. I knew a little bit of Japanese, but the only thing I could say was Itadakimasu (something you say before eating). I couldn't even share my favorite anime series. LOL.
Once I learned he was a photographer (he had a whole room for himself), I wanted to take a photograph of him. And he wanted to take a photograph of me. His signature is using an umbrella. Which is unique and nice. His photographs are stunning, I wish I took a photograph of the wall of photographs, but I captured one side of his room with my camera.
---
ひぐちみつひろは創作芋虫です。クリエイティブディレクター、アートディレクター、デザイナー、フォトグラファー、映像ディレクターであり、ミュージシャンでもある。私たちにはかなりの共通点があるようです。彼がどんな音楽を作るのか気になります。彼との出会いは、私の肩を叩いてチラシをくれた彼の友人の一人でした。見本市がすでに閉まっていたので、出口に向かう途中だったので、少し恥ずかしかったです。時間をかけて戻ってきてチャットできてうれしいです。
彼は日本人で、私は日本とその文化を深く愛し、尊敬しています。アニメを見て育ち、お互いを尊重することについて多くのことを学んだからでしょう.もちろん、私は彼らの礼儀正しさが大好きです。皮肉なことに、私は英語、オランダ語 (そしてスウェーデン語も少し) を話すことに夢中になり、まったく話すことができませんでした。私は日本語を少し知っていましたが、私が言えることは、いただきます(食べる前に言うこと)だけでした.お気に入りのアニメシリーズを共有することさえできませんでした.笑。
彼が写真家であることを知ったとき(彼は自分の部屋全体を持っていた)、私は彼の写真を撮りたいと思った.そして彼は私の写真を撮りたがっていました。彼の署名は傘を使用しています。これはユニークでいいです。彼の写真は素晴らしく、写真の壁の写真を撮りたかったのですが、カメラで彼の部屋の一面を撮影しました。
Sugoi!!
Had to share my artwork as well
Artwork by Ruben Cress
And due to all the chit-chatting, I also had to show my artwork (Dymph was proud to tell some artists that I was one myself)... which she also kind of reminded and encouraged me that I should participate and submit more of my work online and be part of this. Of all my works, I felt most comfortable sharing "Fragile Balance" with all these impressive artists. That told me something about all the other things I published when I was exploring and trying out NFTs for the first time in 2018.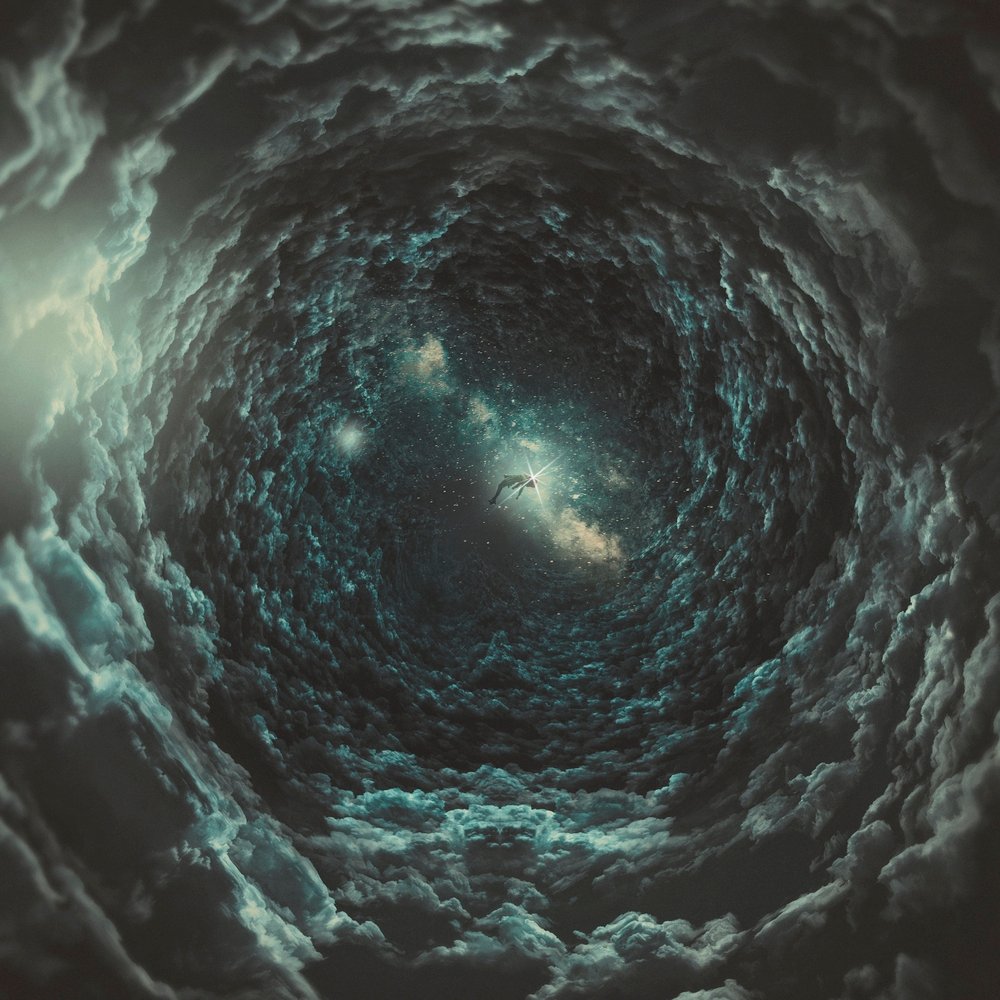 ---
We had a blast during our visit to Art Boom Focus Paris 2022
Unfortunately, we did not have a glass of champagne, simply because the event was so huge and we didn't even get the chance to see all the art that was being hosted there. We surely enjoyed our stay. We used the full three hours by looking at art and talking to artists that caught our attention. There were plenty of people that probably saw everything but maybe missed the opportunity to talk to the artist themselves.
I wished Vyankka would've been there herself as many people that we talked to weren't aware these were self-portraits. Also, she could've shared and told other people her story and vision. I believe she's someone that can empower others with ease.
---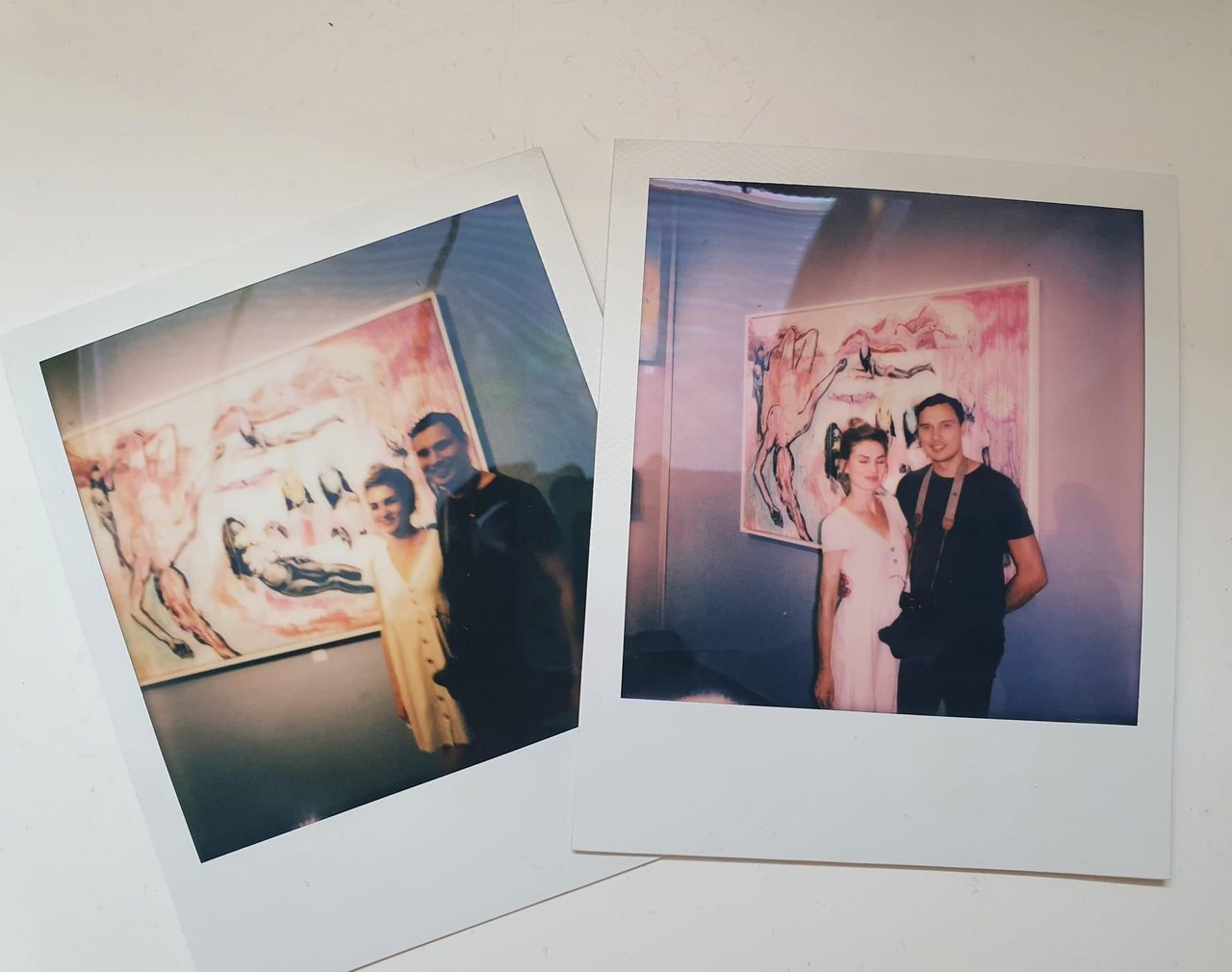 ---
Thank you so much Vyankka for entrusting me to take photographs of your exposition during the Art Boom Focus Paris Art Fair 2022. Without you, none of these photographs would've been taken, and I bet you made not only Dymph and me happy, but also the artists that caught our attention (hopefully they can use these photographs).
Hopefully, this blog post will let you feel that you were around the Art Fair yourself.
Cheers,
Ruben
---
Are you the artist of one of my photographs?
If I forgot to add your name, please contact me at ruben@rubencress.nl
Would you like to use my photographs on social media? Please tag storyshooters on Instagram, or Ruben Cress Photography on Facebook, and include a link redirecting to this article.